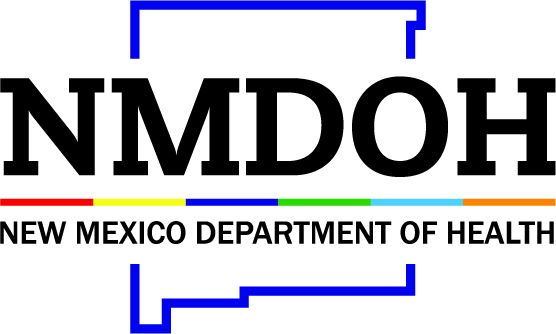 Monkeypox Vaccine Registration
Monkeypox is a virus that spreads through close personal contact, most frequently skin-to-skin, intimate, or sexual contacts. People with Monkeypox develop a rash (also called sores or skin lesions). Other symptoms may include fever, headache, muscle and back aches, swollen lymph nodes, and fatigue. Monkeypox may be painful but is rarely fatal.
Avoid close contact with anyone who has symptoms and do not touch items like clothing, bedding, or towels that they have used. If you notice symptoms or think you've been exposed, avoid gatherings and intimacy until you have been checked by a healthcare provider; do not share items like clothing, bedding, eating, or drinking utensils. Call the New Mexico Department of Health to see if you are eligible for PEP (post-exposure prophylaxis).
Vaccine is our best tool to prevent the spread of this disease. New Mexico is prioritizing those at greatest risk for vaccine.
You can find out more information about monkeypox in New Mexico and how to protect yourself here: https://www.nmhealth.org/about/phd/idb/mpv/
If you need help with registration, you can also access the NMDOH Call Center. Dial 1-855-600-3453, Option 4 for a confidential consultation. The call center is open daily. You can reach us on weekdays from 7:30 am to 7:30 pm, and on Saturday/Sunday from 10:30 to 3:30.
La viruela del mono es un virus que se propaga a través del contacto personal cercano, muy frecuentemente por contacto de piel a piel, íntimo, o sexual. Las personas con la viruela del mono desarrollan un sarpullido (también llamadas llagas o lesiones en la piel). Otros síntomas pueden incluir fiebre, dolor de cabeza, dolor muscular y de espalda, hinchazón en los nódulos linfáticos, y fatiga. La viruela del mono puede ser dolorosa, pero raramente fatal.
Evite el contacto cercano con cualquiera con síntomas, y no toque artículos usados por ellos, como ropa, ropa de cama, o toallas. Si nota que tiene síntomas o cree que fue expuesto/a, evite reuniones de masas y relaciones íntimas, hasta que haya ido al médico; tampoco comparta artículos como ropa, ropa de cama, utensilios para comer o beber. Llame al Departamento de Salud de Nuevo México para saber si es elegible para PEP (profilaxis post-exposición).
La vacuna es nuestra mejor herramienta para evitar la propagación de esta enfermedad. El estado de Nuevo México está dándole la prioridad de vacunas para aquellos en mayor riesgo.
Usted puede encontrar información aquí acerca la de la viruela del mono en Nuevo México y sobre cómo protegerse: https://www.nmhealth.org/about/phd/idb/mpv/
Si necesita ayuda con el registro, puede también llamar al Centro de Llamadas NMDOH. Marque 1-855-600-3453, Opción 9 para una consulta confidencial. El centro de llamadas está abierto todos los días. Usted puede comunicarse con nosotros de 7:30 am a 7:30 pm, y los sábados/domingos de 10:30 am a 3:30 pm.
Registration Sections
Secciones Del Registro
Personal Information
Información Personal
Step 1 of 8
Etapa 1 of 8
Contact Information
Información de Contacto
Step 2 of 8
Etapa 2 de 8
Please choose at least one method that NM DOH can use to contact you about vaccine availability, appointments, and other information about monkeypox.
Medical Conditions
Condiciones Médicas
Step 3 of 8
Etapa 3 of 8
Demographics
Datos Demográficos
Step 4 of 8
Etapa 4 of 8
Risk
Riesgo
Step 5 of 8
Etapa 5 of 8
Vaccination Preferences
Preferencias de Vacunación
Step 6 of 8
Etapa 6 of 8
Notes
Notas
Step 7 of 8
Etapa 7 of 8
Submit
Someter
Step 8 of 8
Etapa 8 of 8
Once you have finished filling out the forms, click click "Submit" to finalize the your registration.
Una vez que haya terminado de llenar las formas, pulse "Submit/Someter" para finalizar su registro.