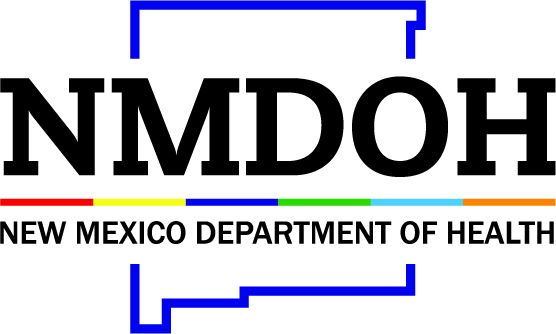 Monkeypox Vaccine Registration
CDC has approved the JYNNEOS vaccine for the prevention of Mpox. New Mexico has a supply of vaccine in each region of the state.
There are enough doses for persons who may be at risk for Mpox.
The Department of Health is no longer offering self-registration or self-scheduling via the web. If you want to schedule your first dose - or finish the series by getting your second dose - please call one of the locations listed below to make an appointment.
If you have other questions, you can reach the Call Center at 855-600-3453, option 4.
You can find more information here:
https://www.nmhealth.org/about/phd/idb/mpv/
| City | County | Location | Phone Number |
| --- | --- | --- | --- |
| Bernalillo | Albuquerque | Midtown Public Health Office (PHO) | 505-841-4170 |
| Bernalillo | Albuquerque | UNM Truman Health Services | 505-272-1312 |
| Bernalillo | Albuquerque | Southwest CARE Center | 505-989-8200 |
| Chaves | Roswell | Roswell Public Health Office (PHO) | 575-624-6050 option 4 |
| Cibola | Grants | Cibola Co. Public Health Office (PHO) | 505-285-4601 |
| Doña Ana | Las Cruces | Las Cruces Public Health Office (PHO) | 575-528-5006 |
| Doña Ana | Anthony | Anthony Public Health Office (PHO) | 575-882-3121 |
| Doña Ana | Chaparral | Chaparral Public Health Office (PHO) | 575-824-3454 |
| Doña Ana | Sunland Park | Sunland Park Public Health Office (PHO) | 575-589-2534 |
| McKinley | Gallup | McKinley Co. Public Health Office (PHO) | 505-722-4391 |
| Otero | Alamogordo | Otero County Public Health Office (PHO) | 575-437-9340 |
| San Juan | Farmington | San Juan Co. Public Health Office (PHO) | 505-327-4461 |
| San Miguel | Las Vegas | San Miguel Co. Public Health Office (PHO) | 505-425-9368 |
| Sandoval | Rio Rancho | Sandoval Health Commons | 505-867-2291 |
| Santa Fe | Santa Fe | Southwest CARE Center | 505-989-8200 |
| Santa Fe | Santa Fe | Santa Fe Public Health Office (PHO) | 505-476-2600 |
| Taos | Taos | Taos Public Health Office (PHO) | 575-758-2073 |
| Torrance | Estancia | Torrance Co. Public Health Office (PHO) | 505-222-6530 |
| Valencia | Los Lunas | Los Lunas Public Health Office (PHO) | 505-222-0940 |